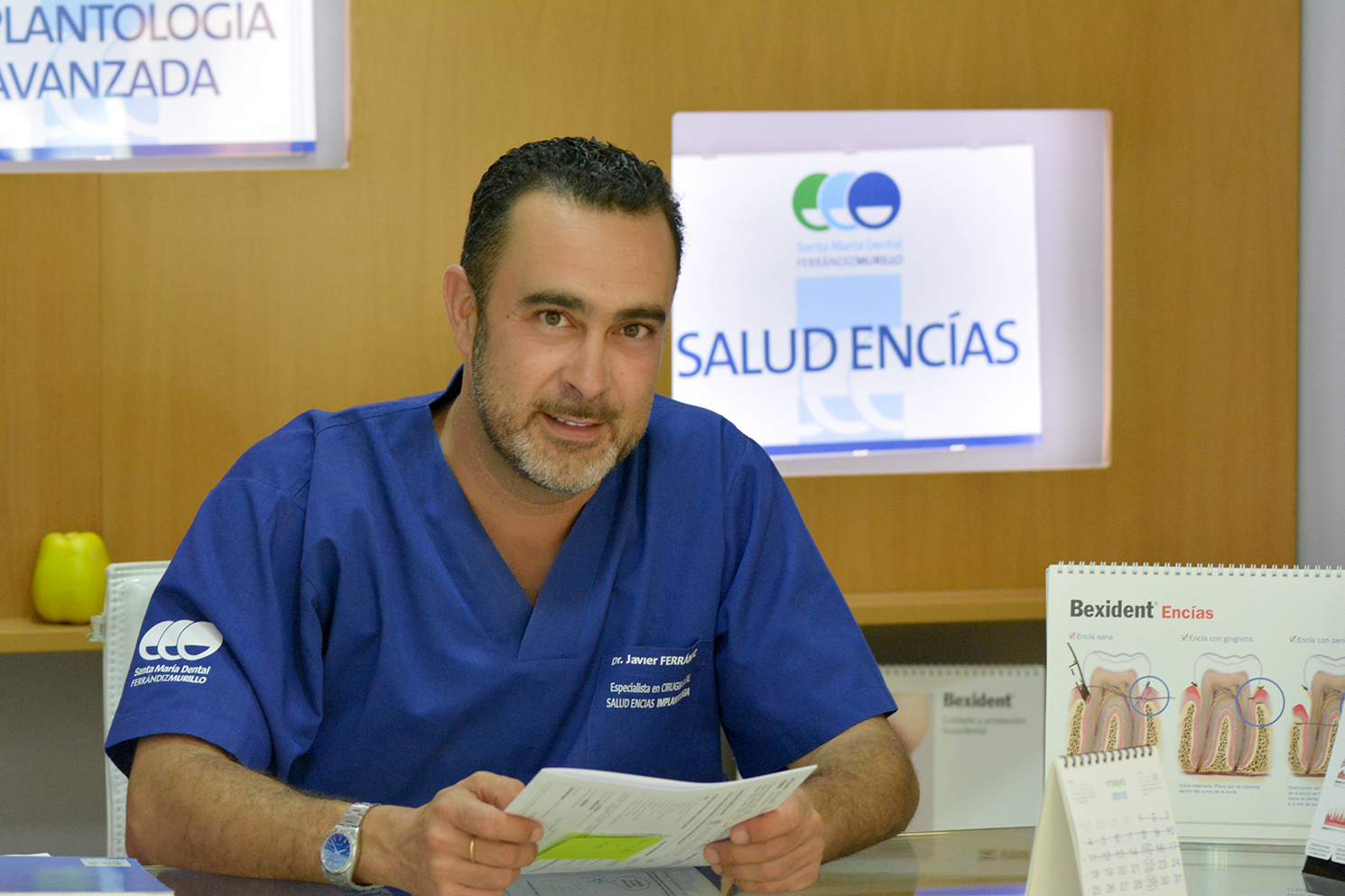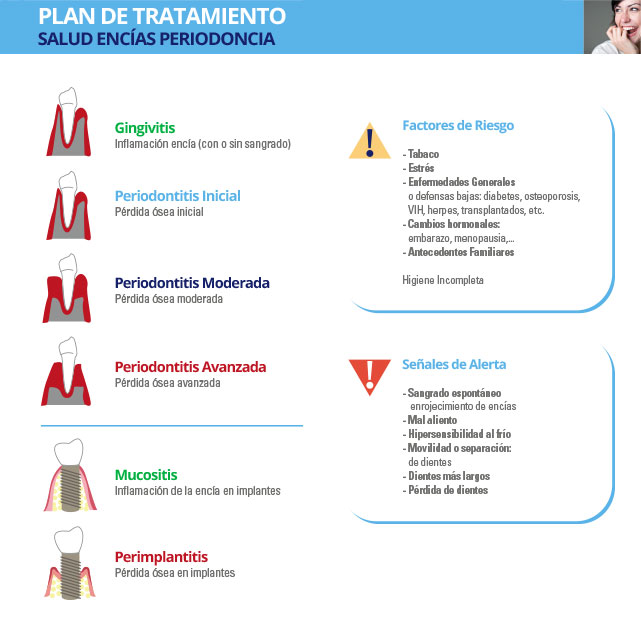 WHY THE HEALTH OF YOUR GUM IS IMPORTANT
Gum tissues with gingivitis produces in the most severe cases irreversible lesions within the bone that support the teeth ( periodontitis or pyorrhea ) that can result in mobility and even tooth loss.
The health of gums is the basis for Dental Health as well as dental esthetics and esthetic porcelain restorations. Similarly, the Health of the Gums is a basic pillar in the maintenance and correct functioning of dental implants.
The health of the gums is another guarantee in cardiovascular health and adequate control of the diabetic patient, as well guaranteed gingival health in pregnant mothers, women with menopause and osteoporosis, and in the physical performance of athletes….

HOW DO WE PREVENT THIS GUM DISEASE BEFORE IT APPEARS
With professional dental cleanings.
With an early diagnosis, effective information and proper oral hygiene instruction and techniques.
With a targeted analysis of the predisposing factors…. ( genetic, gingival biotype, tobacco, hormonal changes, incomplete or inadequate hygiene….)
HOW WE TREAT THE DISEASE ONCE ESTABLISHED
Performing a direct diagnosis and a comprehensive record of the extent of the injury and its sequelae ( bone loss, gum recession, mobility….) Periodontogram.
It is not enough to accept a superficial diagnosis:  "you have some gingivitis or your gums are a little swollen" . You have to ask:
What level of infection do my gums have?, Where?, and Why?, What can I do now?
And above all; What can I do to prevent it in the future?
And above all : What can I do to prevent it in the future?
By Experts and Master in Oral Implantology
Master Cirugía Bucal, Periodoncia e Implantología
Univ. Alcalá de Henares Madrid
Inst. Univ. Southern Mississippi

Experto Implantología Avanzada Univ. Sevilla

Especialista Programa Prevención Oral y Estudios Avanzados D.E.A.
Univ. Complutense Madrid
Certificado Digital Smile Design